Articol in romana

The hospital in Corabia lacks anaesthetists, surgeons, orthopaedists, radiologists, paediatricians and internists. Though such positions are available and the hospital has held several entry exams, no specialised doctors showed up.
Young doctors have crossed off of their list the small and poor town of Corabia, located 130 kilometres from Craiova. The roads to Corabia are a mess, the doctors' spouses would find no jobs here, not to mention there aren't any large commercial centres, theatres or cinemas. The hospital in Corabia hires part-time doctors from Caracal or Turnu Măgurele, two towns located 40 and 30 kilometres away. An anaesthetist commutes here daily, after work, and earns 294 euros a month.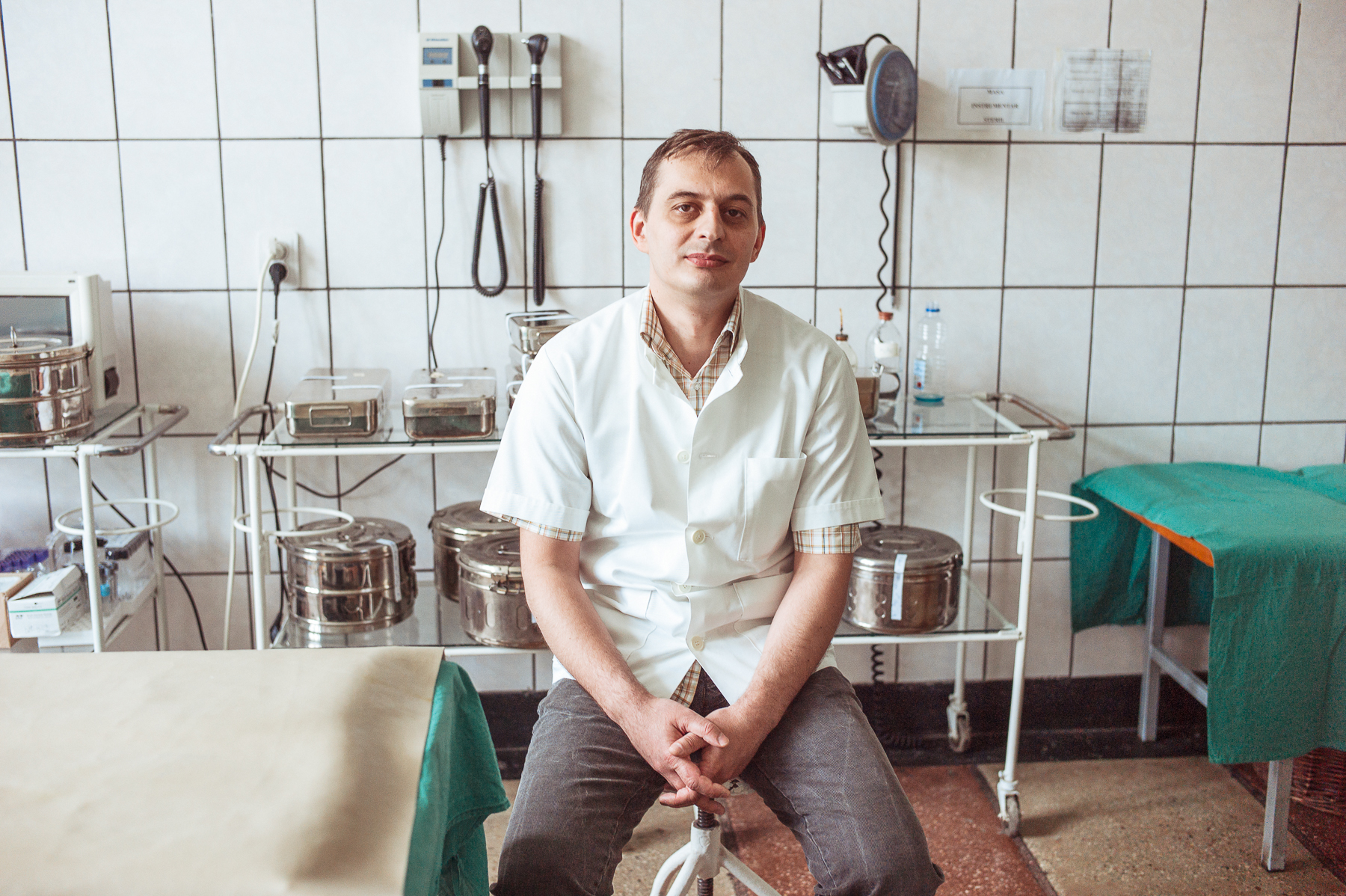 Since the Corabia hospital lacks a full-time anesthetist, surgeon Silviu Mușat has to schedule all surgeries and send emergencies to Craiova or Caracal. "Medical performance? We can barely provide first aid here," he says. "The rule is: do not hurt the patient. I am a surgeon, but when we get emergencies I have to act as an orthopaedist or neurosurgeon. And in cases outside my field, there is always a risk," he adds.
Mușat's salary is 430 euros but, since he takes night shifts eight times a month, he earns around 678 euros. A doctor usually takes four night shifts a month, but since the hospital in Corabia is short on staff, Mușat takes double shifts. Once, when he and two nurses were on the night shift, two opposing gypsy clans entered the hospital bringing in people who had been injured in a swordfight. "They threatened to throw me out the window if I took care of the injured from the opposing gang before I had a look at theirs", he says. "Before the police got here, I had to stand between them and make sure they don't pick another fight inside the hospital. At the same time I was trying to provide first aid to the injured," he remembers. Unfortunately, such situations are no exception in the small town of Corabia, which is deeply marked by poverty and the lack of education.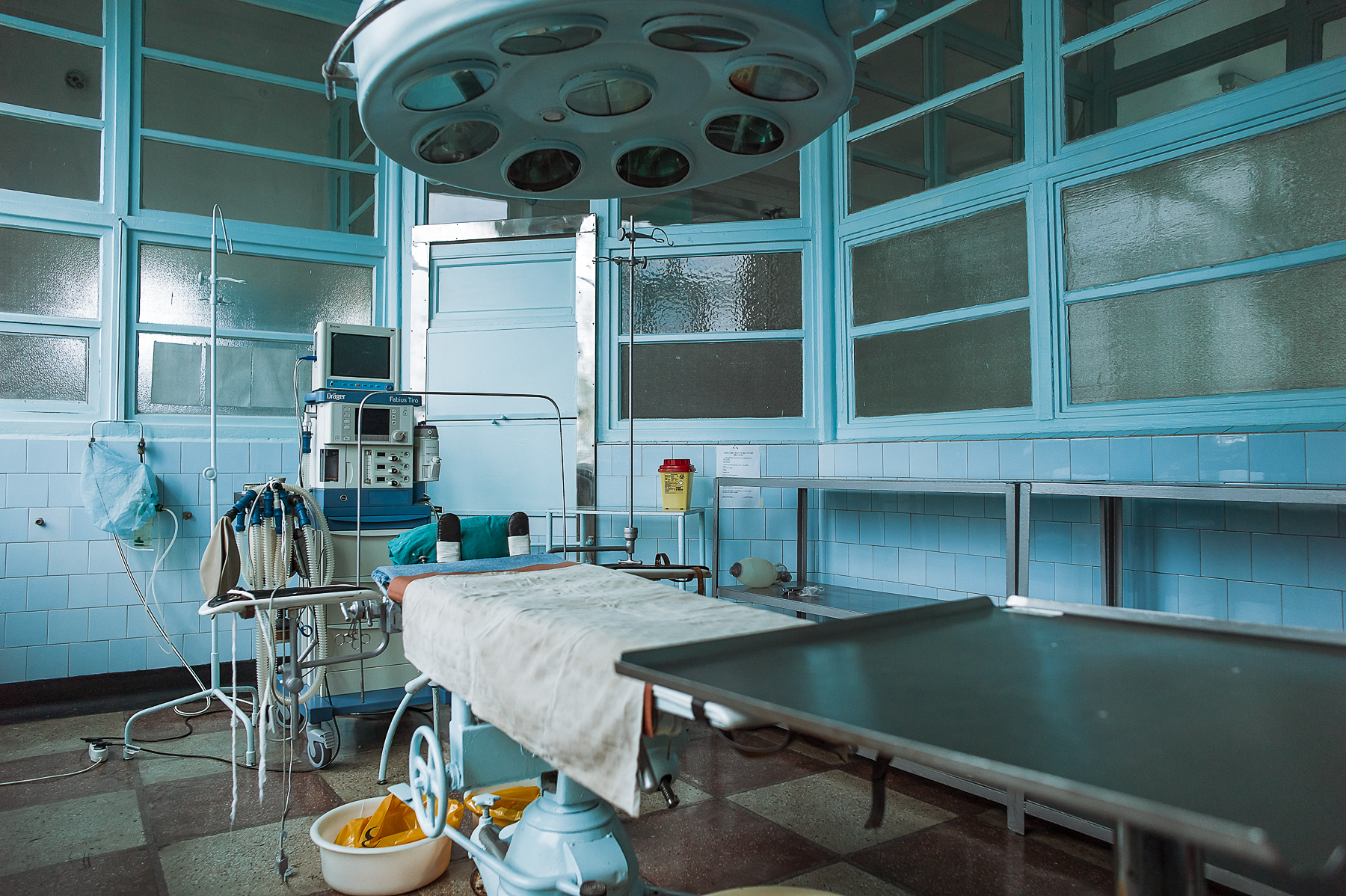 Located on the Danube river, Corabia was an important harbour before communism: most of the river trade took place here. But communist authorities closed down the harbour and forced industrialization. After the fall of communism in 1989, most of the 20,000 locals became unemployed once the factories closed.
"They threatened to throw me out the window if I took care of the injured from the opposing gang before I had a look at theirs."
As I talk to Mușat, I wonder whether he feels professional satisfaction or whether he has time to think about it. Sometimes two or three days pass without him seeing his child, since he returns very late from the hospital and leaves again very early.
"This isn't how I pictured my life at 27," he says. "You want to do so much as a doctor and then you suddenly realise your hands are tied. If there is anything I regret, it's not leaving Romania when I had the chance to."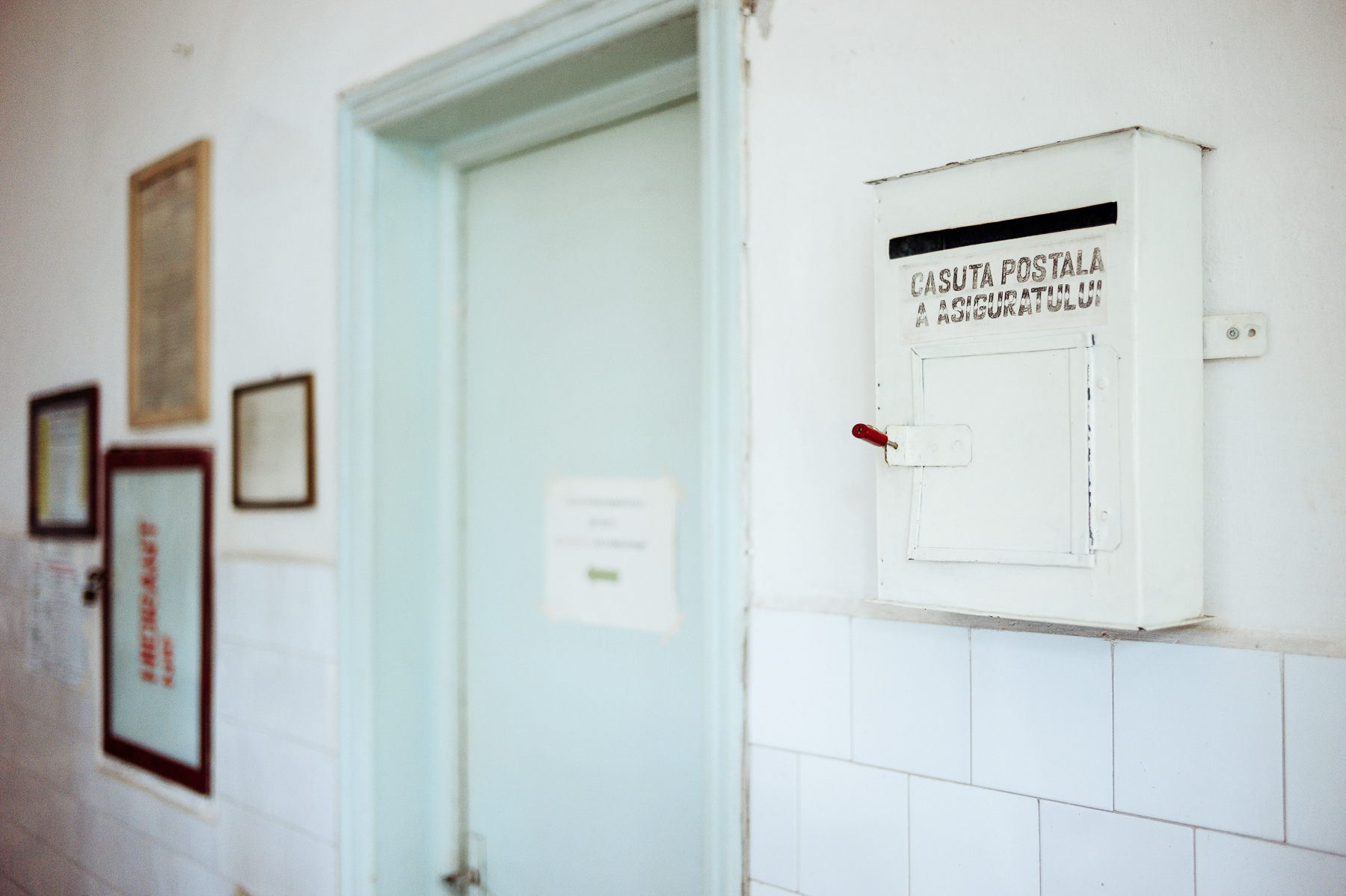 Cristina is one of the patients here, suffering from a kidney disease. She cannot seek treatment in another town because she only earns 113 euros per month and has two children and a sick husband to provide for. When her husband fell ill, she borrowed 158 euros to pay for his surgery in Bucharest – the hospitals in Corabia, Caracal or Turnu Măgurele do not perform spinal cord surgeries. "It would have been better if the procedure was done here, the trip and time spent in Bucharest cost us a lot," she says.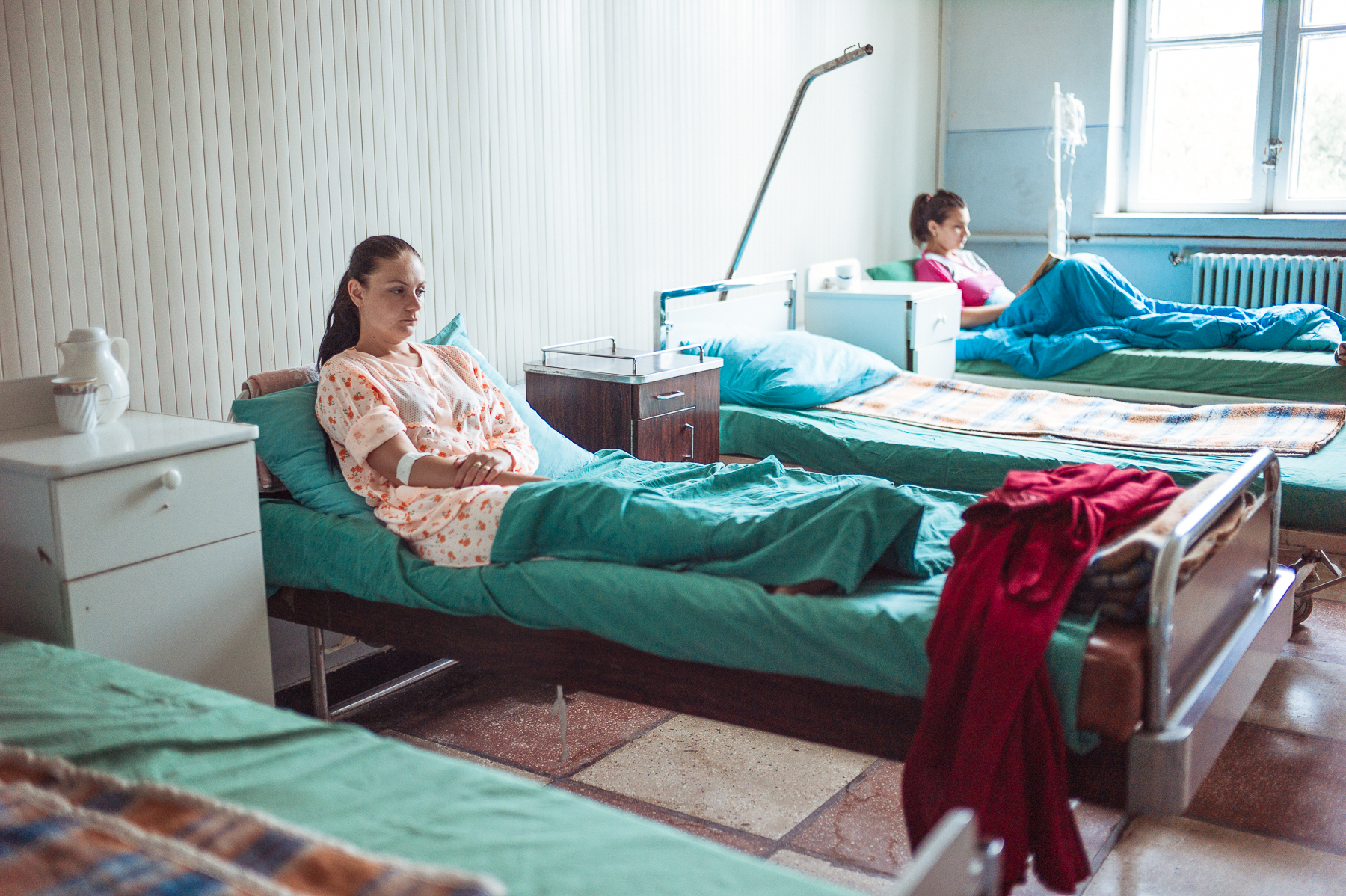 From the outside, the hospital looks like a dilapidated student residence. It is no different from the whole town, made up of grey buildings. The heat stirs the dust in the streets and everywhere you go a heavy smell follows. I stop at Penny Market, the only supermarket chain in Corabia. "There are no doctors here," I could hear the bodyguard tell the cashier. "You should see a doctor in Bucharest, I took my wife there for the surgery. Why do you think these people are still here? Because they aren't doctors."
This article was documented in the summer of 2013, while working on a story about the Romanian medical system for the Balkan Fellowship for Journalistic Excellence. In Autumn, the Corabia hospital announced there were no money to continue the activity, so the doctors' program was reduced from seven to six hours a day and some departments were merged together.
Photographer Cosmin Bumbuț and journalist Elena Stancu travel by caravan, trying to grasp the colours of the communities they come across on their way, in Romania and abroad. In order to afford the privilege of long-term documentation on a subject, they need your support. You can subscribe to postcards or buy limited-edition prints here.
Translated by Magda Achim. Translation edited by Anca Bărbulescu and Anca Fronescu.